GAP AUDITORS WAS PRESENT AT THE II EMPLOYMENT FAIR OF THE UNIVERSITY OF MALAGA.
Last May 4th, the II Employment Fair organized by the University of Malaga took place, and due to the success obtained in its first edition, it was organized again in the Faculty of Commerce and Management located in the expansion of the Campus of Teatinos. The main objective of this II Employment Fair is focused on bringing university students and graduates of all types of academic profiles to important companies and entities, in order to offer them with job offers and internships.
GAP Auditores has participated for the second consecutive year bringing the world of business auditing to young people. Young people who, during the hours that the colleagues of the company have been in our stand, have shown interest in knowing the philosophy and work that GAP Auditores has been doing since 1998 with a clearly defined mission: the provision of the highest quality specialized services in the field of auditing accounts.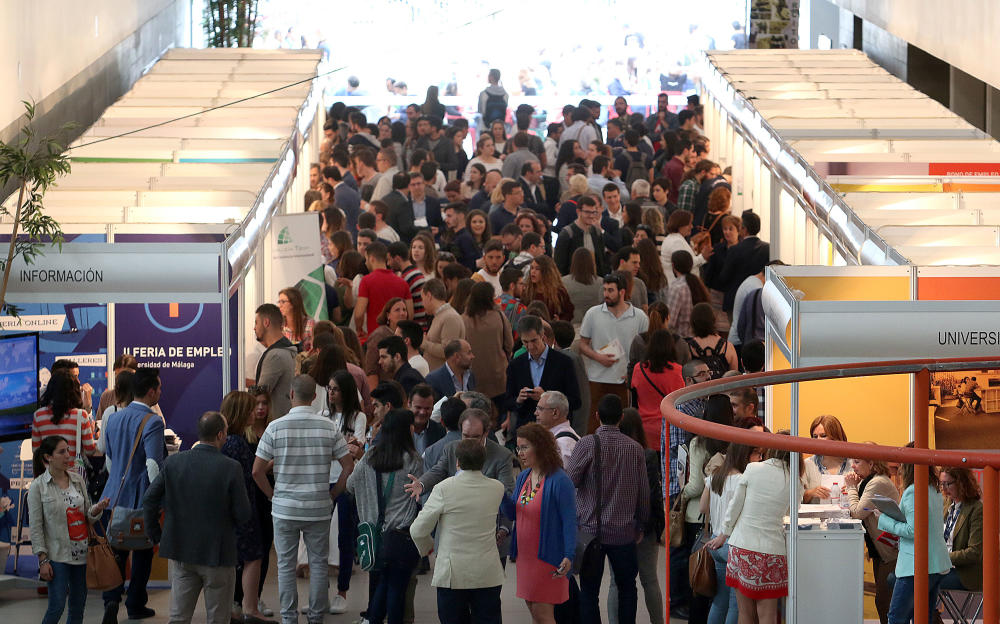 Likewise, taking advantage of the opportunity offered by the Grant of Santander Universities "CRUE-CEPYME", and maintaining the philosophy of GAP Auditors to give opportunities to university students to be part of and to know for a few months the activity developed by an professional Auditor, a selection process has been made during the course of the day. This process will end with the incorporation of one of these candidates who have shown interest in joining the GAP Auditores work team.